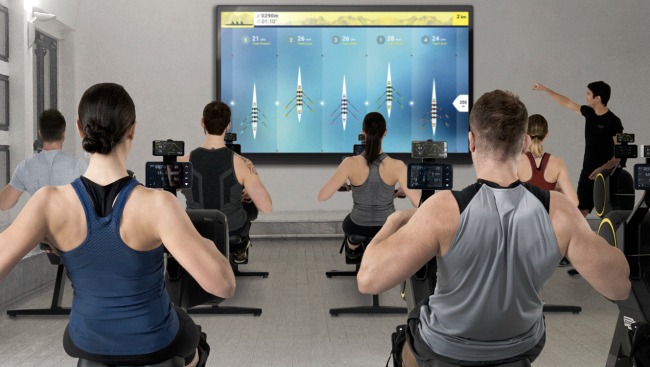 Working out in groups has proven to be a gold mine for SoulCycle and it's 70 studios and not being afraid to get sweaty with your tribe has structured near religious addition and devotion.
Skillrow was created by
Technogym
(as a solution to train cardio and power at the same time all through a group-based virtual trainer video game interface (aka exergame).
After listening to Tony Robbins interview with
SoulCycle CEO Melanie Whelan
it was great to hear how important it is to have crew members to actually take classes and learn from new instructors. But above all it was great to hear the structure of their training and ongoing commitment to their clients.
Here is a blog post from Tony Robbins on leadership and team development.
It would be great to see heart-rate integration into each rower, but I know how uncomfortable the chest straps can be for long periods. Maybe using the wrist worn monitors would be a good solution, but can get hard to wear as you complete your Power 10's and high intensity interval training HIIT exercises.
Skillrow Indoor Rowing Solution Offers Cardio and Power Training to Boost Athletic Performance via Fitness Gaming
Click here to read more of ExerGame Lab's archived posts involving research studies.